Musing Mondays is a weekly meme hosted by Books and a Beat that gets you thinking about a bookish question. Check it out and join the fun!
I can't wait to get a copy of...
I just started following author news about
Scythe by Neal Shusterman
! Shusterman is one of my all-time favorite YA authors. He pumps out books like crazy and yet he doesn't have it in him to write a bad one. Scythe looks like an amazing premise, so I'm super pyched! According to Goodreads, it's slated to be published November 29th.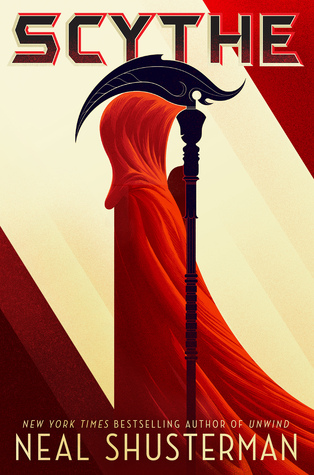 This Week's Random Question: What's the last book you didn't finish? Why?
Bloodspell by Amelia Howard. I bought the e-book cheap on Amazon $1.99 I htink) based on a promo post on Twitter and some good reviews. Now I don't like to totally bash books from small authors too hard, but when I say this was awful, I do mean it was awful. I didn't actually think a book could fit so many painful cliches in one book, and I think I only made it up to 30%.