Freebie Week! I've chosen to do...
Top Ten Next-In-Series Reads
I keep an ongoing shelf on Goodreads of the next books I have to read in all series I've started--whether I intend to continue them or not. Here are the top ten I
do
intend to read, in no particular order.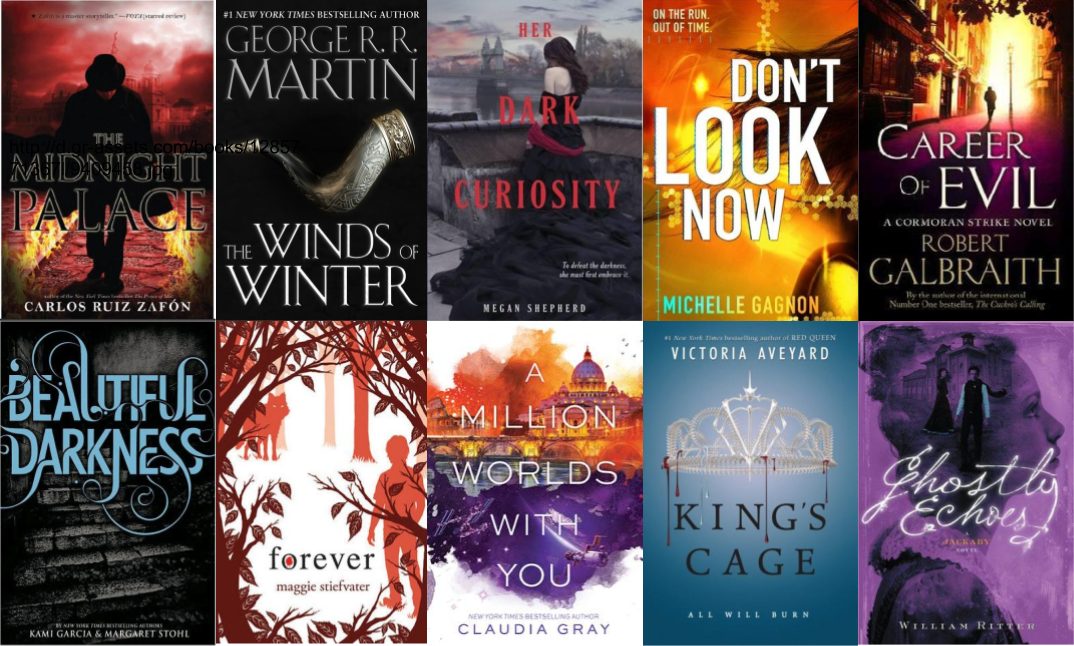 1. The Midnight Palace (Niebla #2) by Carlos Ruiz Zafon
2. The Winds of Winter (ASOIAF #6) by George R.R. Martin
3. Her Dark Curiosity (Madman's Daughter #2) by Megan Shepherd
4. Don't Look Now (PERSEPH0NE #2) by Michelle Gagnon
5. Career of Evil (Cormoran Strike #3) by Robert Galbraith
6, Beautiful Darkness (Caster Chronicles #2) by Kami Garcia and Margaret Stohl
7. Forever (Wolves of Mercy Falls #3) by Maggie Stiefvater
8. A Million Worlds With You (Firebird #3) by Claudia Gray
9. King's Cage (Red Queen #3) by Victoria Aveyard
10. Ghostly Echoes (Jackaby #3) by William Ritter