Top Ten Books I've Recently Added to My TBR
1. This Monstrous Thing by Mackenzie Lee
In 1818 Geneva, men built with clockwork parts live hidden away from society, cared for only by illegal mechanics called Shadow Boys. Two years ago, Shadow Boy Alasdair Finch's life shattered to bits.
His brother, Oliver—dead.
His sweetheart, Mary—gone.
His chance to break free of Geneva—lost.
Heart-broken and desperate, Alasdair does the unthinkable: He brings Oliver back from the dead.


2. The Lady Who Lived Again by Thomasine Rappold


Madeleine Sutter was once the belle of the ball at the popular resort town of Misty Lake, New York. But as the sole survivor of the community's worst tragedy, she's come under suspicion. Longing for the life she once enjoyed, she accepts a rare social invitation to the event of the season. Now she will be able to show everyone she's the same woman they'd always admired—with just one hidden exception: she awoke from the accident with the ability to heal.
3. F*ck Love by Tarryn Fisher
Helena Conway has fallen in love.
Unwillingly. Unwittingly.
But not unprovoked.
Kit Isley is everything she's not—unstructured, untethered,
and not even a little bit careful.
It could all be so beautiful … if he wasn't dating her best friend.
Helena must defy her heart, do the right thing, and think of others.
Until she doesn't.
4. Look Who's Back by Timur Vermes
Berlin, Summer 2011. Adolf Hitler wakes up on a patch of open ground, alive and well. Things have changed – no Eva Braun, no Nazi party, no war. Hitler barely recognises his beloved Fatherland, filled with immigrants and run by a woman.
People certainly recognise him, albeit as a flawless impersonator who refuses to break character. The unthinkable, the inevitable happens, and the ranting Hitler goes viral, becomes a YouTube star, gets his own T.V. show, and people begin to listen. But the Führer has another programme with even greater ambition – to set the country he finds a shambles back to rights.
5. Hanging Mary by Susan Higginbotham
In 1864 Washington, one has to be careful with talk of secession. Better to speak only when in the company of the trustworthy, like Mrs. Surratt. A widow who runs a small boarding house, Mary Surratt isn't half as committed to the cause as her son, Johnny. If he's not escorting veiled spies, he's inviting home men like John Wilkes Booth, the actor who is even more charming in person than he is on the stage. But when President Lincoln is killed, the question of what Mary knew becomes more important than anything else.
6. White Space by Ilsa Bick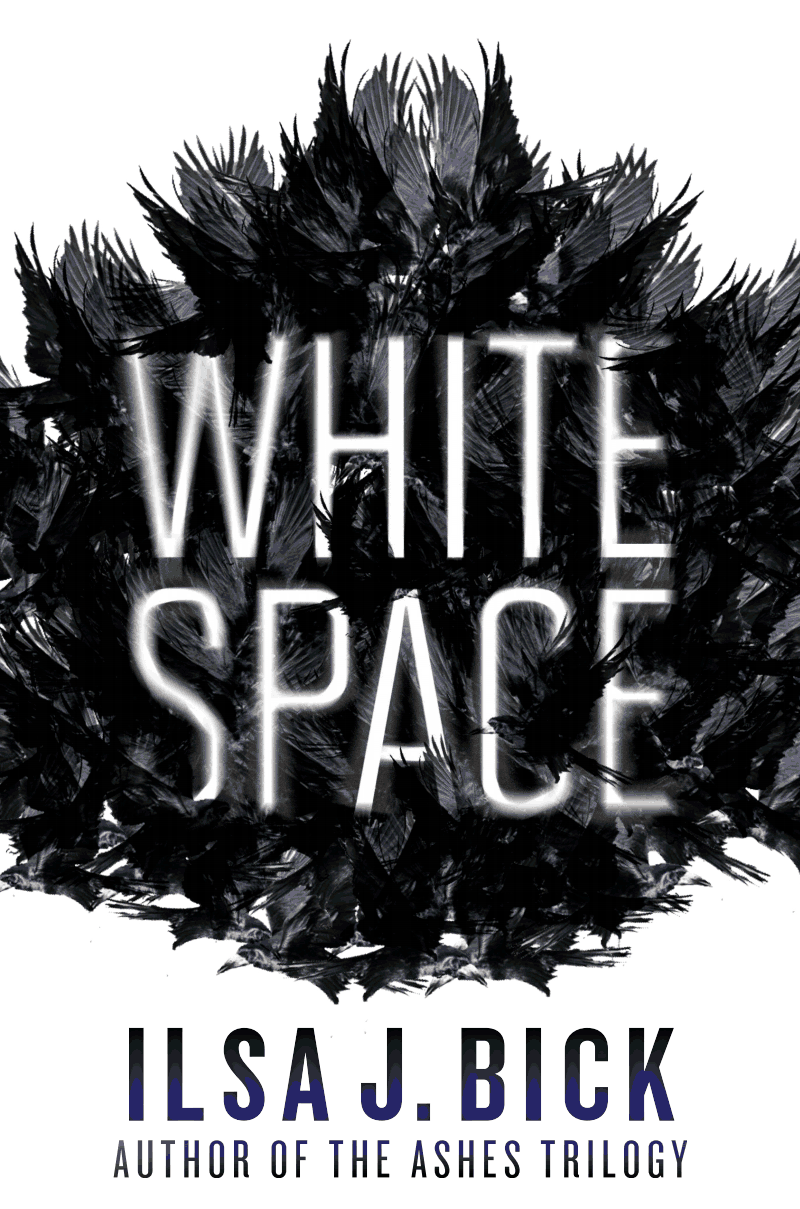 Seventeen-year-old Emma Lindsay has problems: a head full of metal, no parents, a crazy artist for a guardian whom a stroke has turned into a vegetable, and all those times when she blinks away, dropping into other lives so ghostly and surreal it's as if the story of her life bleeds into theirs. But one thing Emma has never doubted is that she's real.
Then she writes "White Space," a story about these kids stranded in a spooky house during a blizzard.
Unfortunately, "White Space" turns out to be a dead ringer for part of an unfinished novel by a long-dead writer.
Thing is, when Emma blinks, she might be doing the same and, before long, she's dropped into the very story she thought she'd written.
7. Sound & Fury by Jeffrey Cook
Ask a bunch of eclectic writers to write stories inspired by one of the greatest dramatists of all time. Cast the stories in various punk genres: Cyber, Tesla, Diesel, Steam, Clock. Result: an innovative collection of stories inspired by the Bard, with a twist! Punk stories show the path not taken or the path that shouldn't be taken. Let us reshape your world.
8. The Paper Swan by Leylah Attar
They say it takes 21 days to form a habit.
They lie.
For 21 days she held on.
But on Day 22, she would have given anything for the sweet slumber of death.
Because on Day 22, she realizes that her only way out means certain death for one of the two men she loves.
9. The Girl From Everywhere by Heidi Heilig
Nix's life began in Honolulu in 1868. Since then she has traveled to mythic Scandinavia, a land from the tales of One Thousand and One Nights, modern-day New York City, and many more places both real and imagined. As long as he has a map, Nix's father can sail his ship, The Temptation, to any place, any time. But now he's uncovered the one map he's always sought—1868 Honolulu, before Nix's mother died in childbirth. Nix's life—her entire existence—is at stake. No one knows what will happen if her father changes the past. It could erase Nix's future, her dreams, her adventures . . . her connection with the charming Persian thief, Kash, who's been part of their crew for two years. If Nix helps her father reunite with the love of his life, it will cost her her own.
10. Sex, Drugs, and Rock 'n' Roll by Zoe Cormier
How can wordless collections of sounds send shivers down our spines and tickle ancient parts of our brains we share with reptiles? How did a chemist's quest to create a drug to ease the pain of childbirth result in the creation of LSD? Why do goats partake in oral sex, and how can a horse (or even a table) make us weak in the knees? And how on earth could the revered 'father of anatomy' not know where the clitoris was?
From tortoiseshell condoms to superstar athletes on hallucinogens, these burning questions are explored and dissected, mixed with insights from some of the world's bravest, cleverest and downright weirdest scientist experimenting on the edge - and themselves.